LOVING BEYOND LOSS
I would like to start this blog post by saying that this is not a blog saying that you MUST love again post loss. This is a blog post about how you CAN love again. Happiness is not tied to being in a romantic relationship, but if you do decide that a new relationship is in your future – this blog post is meant to give hope, inspire the idea of new love, and give you acceptance when you are ready.
I've written just briefly about my new husband Keith, and it's time I tell more of our love story. At times I'm torn about writing about my amazing love because I don't want to hurt those in the first few days, weeks, and months of loss. However, I've come to the conclusion that people follow my story because it's an evolution brought about with painful experience, and the ability to open myself back up to life, and love. To deny my newest chapter to save the feelings of a few would be short-sided on my part.
I am in love again.
It is possible.
It's not the same, and that's okay – it shouldn't be the same. My late husband Mitch, and my new husband Keith are both unique men, and each holds a special place in my expanded heart.
On June 27th, 2014 – my 5-year-old son walked me down the aisle and gave me away to a new man. From the time he proposed at Christmas of 2013 it was a whirlwind of emotions. I won't tell you it was easy to put a ring on my finger again. I had feelings of fear, pain, love, and hope, all filling me like an inner tornado of emotions. Tears filled my eyes as I looked down at my little man who is the spitting image of his father. So young, so innocent, and so happy. He was just 13 months old when his father left on a beautiful October morning for a simple flight and never came home. Now, nearly five years later he was this amazing young man walking me into my future. My children have always been my greatest motivation to live again. My kids give me wings when I thought I would never fly again. My children remind me that in the depths of pain – light will some day come again. Their innocence, their light, their loving spirit – guiding me forward.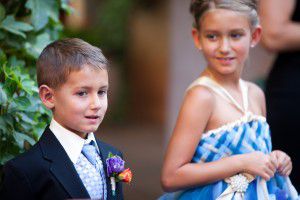 So let me tell you about this man I have chosen to spend the remainder of my life with, because so often people seem concerned for his well-being, and if my past life limits our ability to love and build a future.
This amazing man got the memo immediately that I was a widow. He knew my past before he ever asked me on a first date, it wasn't a hidden fact – he knew who and what I was before we feel in love. We've shared openly and honestly in our relationship what my past and HIS past means for OUR combined future. This man has hiked mountains with me in my late husband's honor, and this man has picked my kids up when they fall, he took my daughter to her first father/daughter dance. He's held me when I cry because my children are grieving. He's not intimidated or hurt when I post about Mitch because he realizes that grieving is a path we take in our way and in our own time. You see, it is entirely possible to love my late husband who will forever hold a special place in my heart and also love this incredible man who I married seven months ago. My heart is broad and deep enough to be capable of loving fully and entirely again post loss.
I won't say our relationship is always easy – but then again, what relationship is? We have your typical relationship ups and downs compounded with grief and blending a family. Navigating the land mine of any new love can be terrifying. Never knowing where to step or what a misstep might uncover. As scary as new love can be due to fear of another loss, fear of a broken heart, and fear of all the fear – it can be beautiful and amazing beyond words. You see, those who can love beyond significant loss are gifted. Gifted with the ability to understand the brevity of life. Gifted with a deeper joy, appreciation of life, and thankfulness for each second of happiness granted in this lifetime. This is not a gift that is given without the horrific experience of loss. At times, it takes great pain to understand real joy fully.
So this amazing man who gives of himself daily fulfills the role of *dad on earth* and rides the waves of grief by my side understands that he never takes second place in my heart. I am in a new chapter of life, and while I sometimes go back and re-read the highlights from previous chapters – I create new pages daily and with no regret.
I have a new family today, and for that, I'm blessed. It's not easy to move forward. It's not easy to blend a family, but it's also not easy to give up on life – to forget that the days after loss can be filled with love again, laughter again, and joy again.
Life's not easy – PERIOD.
I've lived through some of the worst days imaginable, and I've chosen to make as many days ahead as happy as is within my power to do.
I'm so blessed to have Keith and our entire crazy little-blended family.
Life happens post loss – it's up to you what it looks like. Regardless of how you decide to spend your days – it won't always be easy, but I hope you decide life and love are worth it.
I hope you dance.
Michelle